Tuesday, June 17, 2008
HTC Windows Mobile Device in Q1 2009
Posted by Rocco Augusto in "Smartphone News" @ 10:26 AM
http://phonereport.info/2008/06/15/...bile-7-q1-2009/


"If you're apt to believe it, supposedly a regional HTC GM by the name of Kevin Chen flapped his lips about the first Windows Mobile 7 devices launching in Q109 -- so between six and nine months from now. We reached HTC, which had no (further) comment on the matter, but everything we've seen about 7 so far kind of leads us to believe that 7-based devices launching before next year's Mobile World Congress sounds a bit premature, even if that doesn't necessarily jibe with the MWg roadmap (which promised devices possibly even later this year)."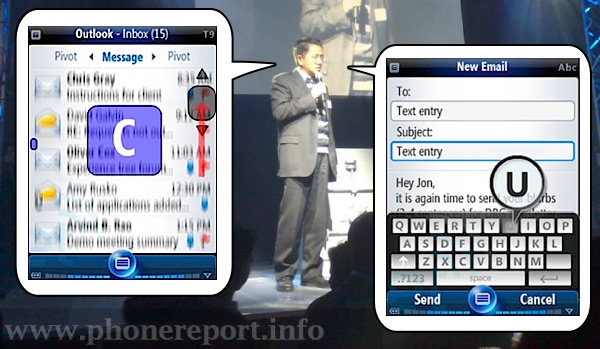 [Photo courtesy of Engadget]

The possibility of have having a brand spanking new Windows Mobile 7 device in my hands by my birthday is pretty exciting - even if the thought of waiting until next year for Microsoft's new mobile operating system is a little bit daunting. While I can completely understand Microsoft's recent stance at keeping every new product with a '7' in its name super hush-hush, I still wish the Powers That Be would throw us a bone and let us know how development is going. To be honest, I don't even care about feature XYZ; I just want a little reassurance from Microsoft that they're still in the game. Is that so much to ask?
Discuss this story [14 replies]

Source: Engadget
---