Wednesday, June 18, 2008
LG Bringing Christmas in June to California!
Posted by Rocco Augusto in "Smartphone Talk" @ 10:31 PM
http://www.phonearena.com/htmls/LG-...cle-a_2896.html


"On the first of July, California residents will no longer be allowed to talk on the phone while driving, without using hands-free accessories. This is the reason, tomorrow LG Mobile will give away more than a thousand Bluetooth headsets at a special event. It will be hosted in Los Angeles, at the Petersen Automotive Museum (6060 Wilshire Boulevard, Los Angeles, CA 90036) from 11AM to 1:30PM (or while supplies last) on the 19th of June. All are welcome."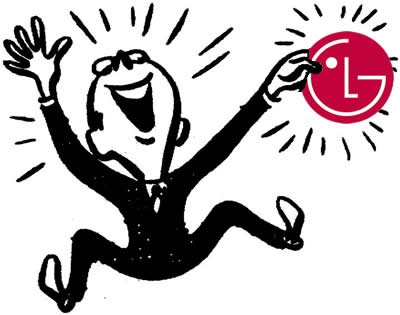 First off, I apologize we're posting this so late. I didn't catch wind of this story until 20 minutes ago. Now on for the goodies! LG is showing a lot of love to cellular phone users in Los Angeles, CA. As the post says above you LG will be giving away 1000+ Bluetooth headsets between the hours of 11AM and 1:30PM PST on Thursday June 19th, 2008. If you live in the Los Angeles area you should take an early lunch tomorrow and treat yourself to little gift because nothing says fun like brand spanking new electronics before lunch! To get your free headset you have to go to the following address:

Petersen Automotive Museum [map]
6060 Wilshire Boulevard
Los Angeles, CA 90036
Discuss this story [1 reply]
---