Tuesday, May 5, 2009
Posted by Darius Wey in "Digital Home Hardware & Accessories" @ 03:30 AM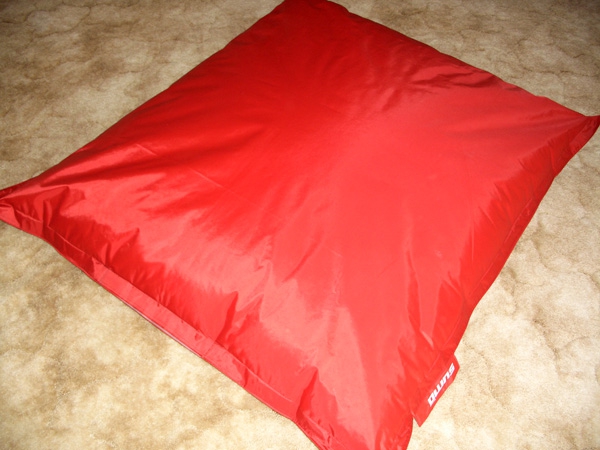 Sumo Lounge's Omni isn't just any old beanbag; rather, it's an A-grade beanbag, pillow, and chair. At 4.5 feet x 5.5 feet (1.37 meters x 1.68 meters) and 18 pounds (8.16 kilograms), it's certainly large and solid enough to accommodate two people comfortably, and, incidentally, make you and the courier break a sweat as you both try to fit this behemoth through the front door. But surely there's more to the Omni than its super-sized nature. What makes it stand out?
To kick things off, let's talk materials. Remember that old, velour/corduroy beanbag back in the day? The fabric would tear, and the beans would go flat after a month or so. Expect none of that with the Omni. It's made out of ballistic nylon, a smooth material that's easy to clean and resistant to abrasion and tearing. On the inside, there's virgin polystyrene foam. These are high-quality, high-density foam balls that will maintain their bounce for years to come. Long story short, the Omni will withstand anything you can throw at it. Well, almost anything - don't go shooting bullets at it.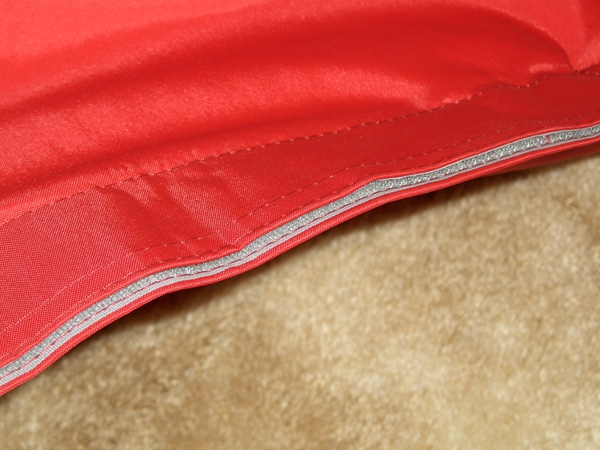 Figure 1: A strong Velcro/zip closure keeps the foam balls in place.
I'll say it again: the Omni is more than just a beanbag. Sumo Lounge says there are ten (possibly more) ways to use the Omni, and they've even got the pictures and videos to prove it. The reality is, you'll probably only have a need for three or four of them, but it's that high versatility that makes the Omni stand out from the rest. My personal favorites are a comfortable pillow to sleep on (great for those Sunday naps), a one-person chair to slouch in (gamers, take note), and even a makeshift sofa for two (movie nights never looked better).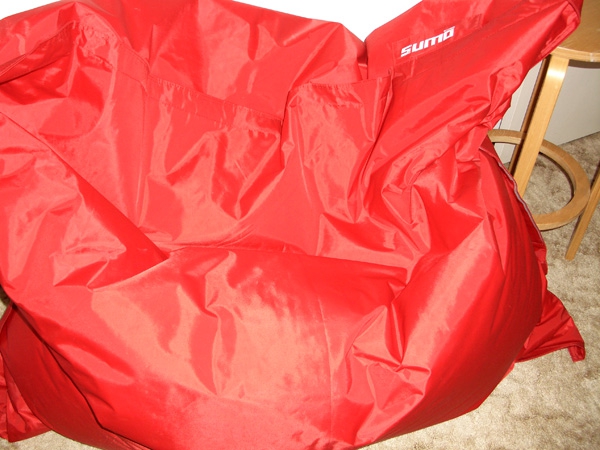 Figure 2: The fiery red Omni as a makeshift sofa for two.
At US$149, AU$199, or £99, the Omni isn't exactly as cheap as chips, but there's plenty of bang for buck to be had. It's built to last, and void of the physical and monetary costs associated with frequently refilling and replacing other cheaper, generic beanbags. Whether you're a gamer, laptop user, movie lover, or couch potato, this is one worthy investment for the living room. And with ten vibrant colours to choose from, you won't have a hard time finding one to match the surroundings. My only gripe (and, seriously, I'm really struggling to find one here)? It's too comfortable.
Darius Wey is a developer and designer, based in Perth, WA, Australia. He juggles news and reviews as News Editor at Thoughts Media Inc., and owns and operates Codesparq, a business specializing in mobile application development, and pixel-perfect web and graphic design. When he's not engaged in the aforementioned, he can usually be found immersing himself in technology, enjoying authentic green tea (yes, he's strangely addicted to it), or wasting hours at the beach, because summer never seems to end in the land down under.

Do you enjoy using new hardware, software and accessories, then sharing your experience with others? Then join us on the Thoughts Media Review Team! We're looking for individuals who find it fun to test new gear and give their honest opinions about the experience. It's a volunteer role with some great perks. Interested? Then click here for more information.

---