Thursday, August 13, 2009
Posted by Jon Westfall in "Pocket PC Software" @ 08:00 AM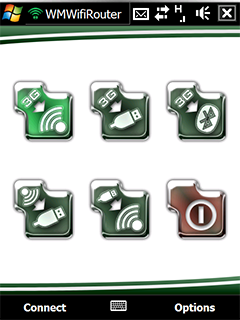 Product Category: Utility Software
Manufacturer: Morose Media
Where to Buy: Company Website
Price: $29.99
System Requirements: Windows Mobile 5 AKU 3.3 or newer or Windows Mobile 6, Both a WiFi and a cellular data connection, an installed and working version of Internet Sharing, 15 MB of free device memory
Pros:
Easy to use;
Exceptional setup wizard;
Multiple connection options.
Cons:
A bit pricey;
Would love it to actively try to restore dropped data connection.
Summary: Tethering your handheld to your computer has come a long way from the days of strange connection strings, special cables, and slower than turtle speeds. WMWifiRouter provides a 1-click method for getting connected, but is it worth the price? Read on to find out! Read more...
---